Joe Grant Physical Therapy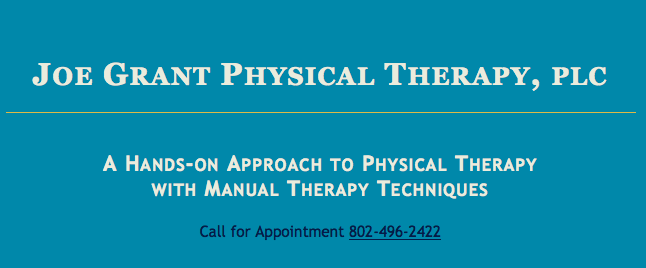 Joe Grant is a certified Physical Therapist and Athletic Trainer with a Masters in
Sports Medicine. He has over 30 years' experience in treating the young and
aging, both athletes and non-athletes. He is an athlete himself—an avid runner,
alpine skier and golfer—and has completed 13 marathons.
1606 Brook Road, Warren, VT 05674
802-496-2422